ABADAL SAGRISTIA R-2 and ABADAL SAGRISTIA C-1 are two wines that belong to this collection of aged wines from the cellars owned by the Roqueta family.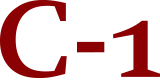 ABADAL SAGRISTIA C-1 is a representative blend of the barrels that can be found in the cellars at the Roqueta Farmhouse.
It is a blend of small quantities of wine extracted from 4 barrels; each barrel located in a different cellar; each of these wines contributes a unique sensation which enriches the end result. This blend expresses harmony. It is generous and pleasant, with undertones of fresh pastries and tofu.
Only 3,000 bottles of this blend have been produced.
Alcohol by volume: 19,5%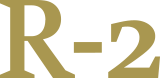 ABADAL SAGRISTIA R-2 is an aged wine which comes from just one barrel, barrel number 2. Wine from this barrel is one of the most special ones from the Roqueta Farmhouse as it is stored in a chestnut hogshead (bocoi, in Catalan language) located in the Celler del Vi Ranci –a cellar which is used exclusively to keep aged wine, hence its name–.
It is an extreme wine due to its complexity and its wide range of aromas. Sensations and aromas of Mediterranean forest, pine trees and autumn. It has a distinct acidic finish on the mouth which is typical of Roqueta's unique wines, as well as an elegance and freshness which evokes the land of Bages.
4 extractions from 50 bottles have been made of this wine.
Alcohol by volume: 21%.
"Celler del Vi Ranci" is the name given to the wine cellar which is used exclusively to make aged wine. It was here that barrels were stored in the past to make this type of wine. It was a longstanding tradition that Catalan farmhouses stored wooden barrels or "fudres" with aged wine to consume themselves. However, due to the volume and extent of winemaking at the Roqueta Farmhouse and due to its commercial activity, the Roqueta family allocated a cellar exclusively for its aged wines; Celler del Vi Ranci. In this cellar, they stored up to 7 hogshead.

The construction of the "Celler del Ranci" dates back to the beginning of the 19th century and it is located in the southern wing of the farmhouse. The Roqueta family strategically chose this wing as it provides ideal conditions for the oxidative ageing of wine that was stored there. The south face of the house experiences great day to night temperature changes as it does with the changing of the seasons, which is very favourable to how the wine develops.