Ours is a unique landscape of small plots of vines surrounded by woodland.
Holly oak, oak and pine trees live in complete harmony alongside our vines; they are vibrantly expressed in our wines, and enhance them with unique, subtle tones.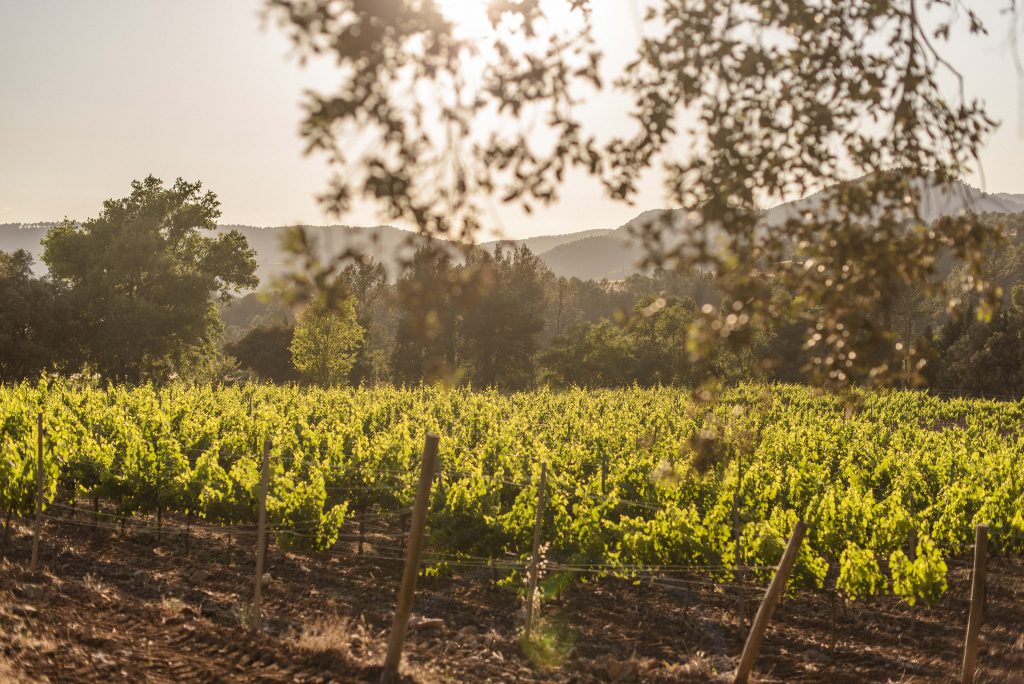 Our vineyards are distributed on terraces at different levels. They are nourished by a terrain of clay and limestone, and they are surrounded by woodland which leaves its mark in our wines. The result is expressiveness and complexity. The vineyards are immersed in a unique microclimate that is a mix of Mediterranean and continental, with a marked temperature oscillation between day and night.
In our search for purity in our wines, and in our mission to stay true to Bages' unique personality, at Abadal we use fruit from the best vineyards on our estate and we combine traditional winemaking techniques with avant-garde concepts.
It is in the vineyard, after all, where our wines are born and defined.