A unique and complete immersion experience in our territory.
Discover the vineyard in its pure state, be surrounded by its aromas and enjoy brunch among vineyards.
Immerse yourself in more than 8 centuries of history visiting the Masia Roqueta farmhouse (12th century), followed by a walk to the vineyard to enjoy brunch paired with Abadal wines.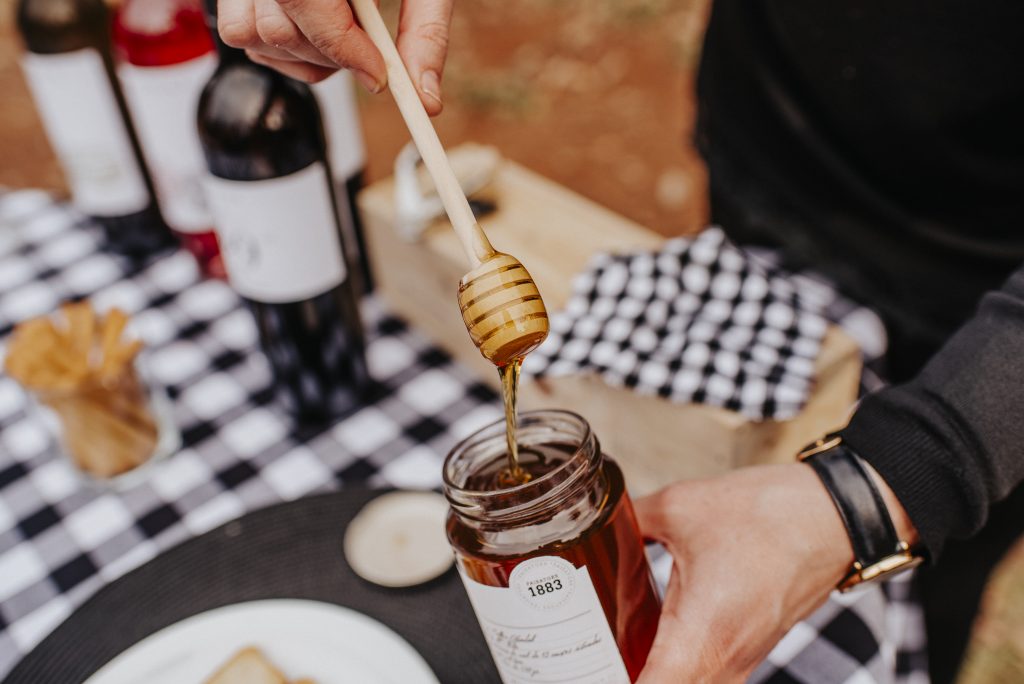 The tour includes:
A tour of the Masía Roqueta farmhouse, which dates back to the XII century. You will go deep into the basement of the house and explore its old cellar, which has been restored to its original state. It is the jewel in the crown of wine history and culture in this region. It is a tour that will take you back in time.
A walk to the vineyard to enjoy brunch (homemade appetizers paired with Abadal wines).
Prior reservation only.  The groups will be small. This activity requires a minimum of 4 people. Should the minimum not be met, we will get in touch with you to propose an alternative date.
The visit will be held in one of the three languages or bilingual according to the group.

Price: Adults 35€ / Children 5-12 years: 18€

Duration: 120 minutes

Opening Hours: See available days on calendar.
If you would like to arrange a tour at another time, please contact us: