Ideal for couples
Landscape, good company and the best witness; wine.
There is nothing more magical than enjoying silence in good company, in a unique setting which is rich and full of life.
There is no better witness to this than a glass of Abadal wine. Stop for a moment, listen to the silence and enjoy the scenery, people and wine. Savour the moment.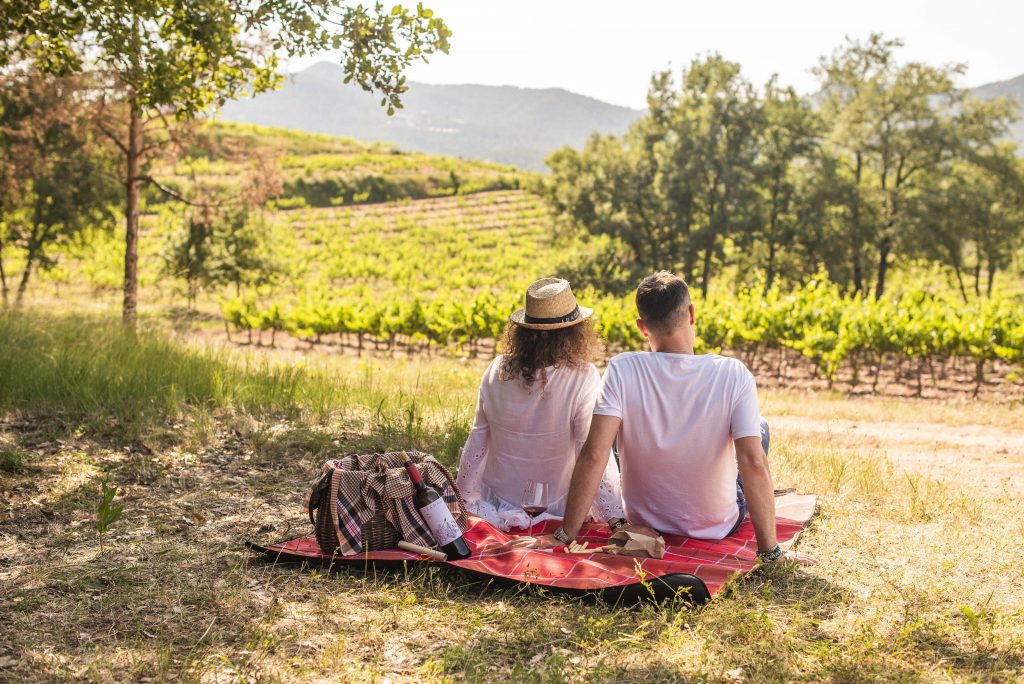 The activity includes:
A free experience, with no guide.
Farmer's Basket.
The Farmer's Basket includes; a bottle of wine, a typical Catalan farmer's breakfast made with fresh local produce, parchment of silence and a map of the estate.
It is a a free experience, with no guide, in which the visitor can explore the estate on foot. During the tour of the country estate, visitors will be able to view some interactive videos through QR codes, where they will discover stories about the places they visit and the wine they taste.

Price: 55€ with Farmer's Basket (valid for two people)

Duration: Open-ended… You can take your time.

Hours: According to opening hours.
Prior reservation only.
Recommendations: Comfortable footwear. Use protective sun lotion during the summer period.