Ideal for couples
Landscape, good company and the best witness; wine.
There is nothing more magical than enjoying silence in good company, in a unique setting which is rich and full of life.
There is no better witness to this than a glass of Abadal wine. Stop for a moment, listen to the silence and enjoy the scenery, people and wine. Savour the moment.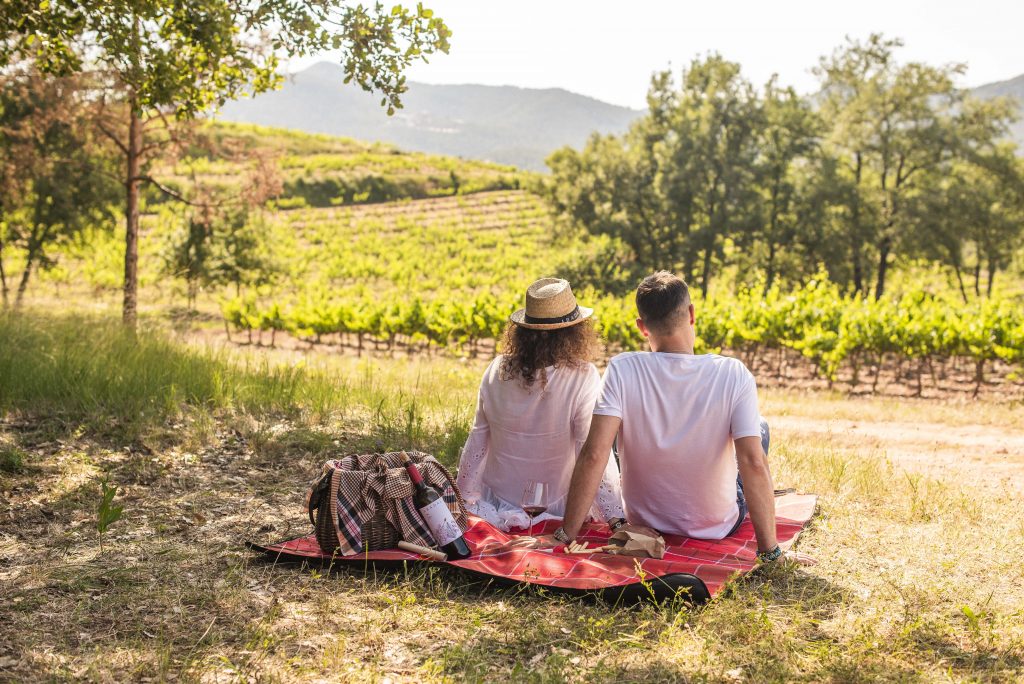 The activity includes:
Farmer's Basket.
The Farmer's Basket includes; two bottles of wine, a typical Catalan farmer's breakfast made with fresh local produce, parchment of silence and a map of the estate.

Price: 50€ with Farmer's Basket (valid for two people)

Duration: Open-ended… You can take your time.

Hours: Monday to Friday between 9 a.m. and 5 p.m. / Saturdays and Sundays between 10 a.m. and 2 p.m.
Prior reservation only.