An exclusive and in small format experience, that will allow us to discover some of the wine gems of the cellar.
We will enjoy a historical tour from the past to the current days with the help of our most special wines. History, through old vintages and our limited edition ranci wine (rancid wine). The innovation of the Dolç de Foc Flama and some experimental wines; the identity, with wines and iconic varieties from our cellar.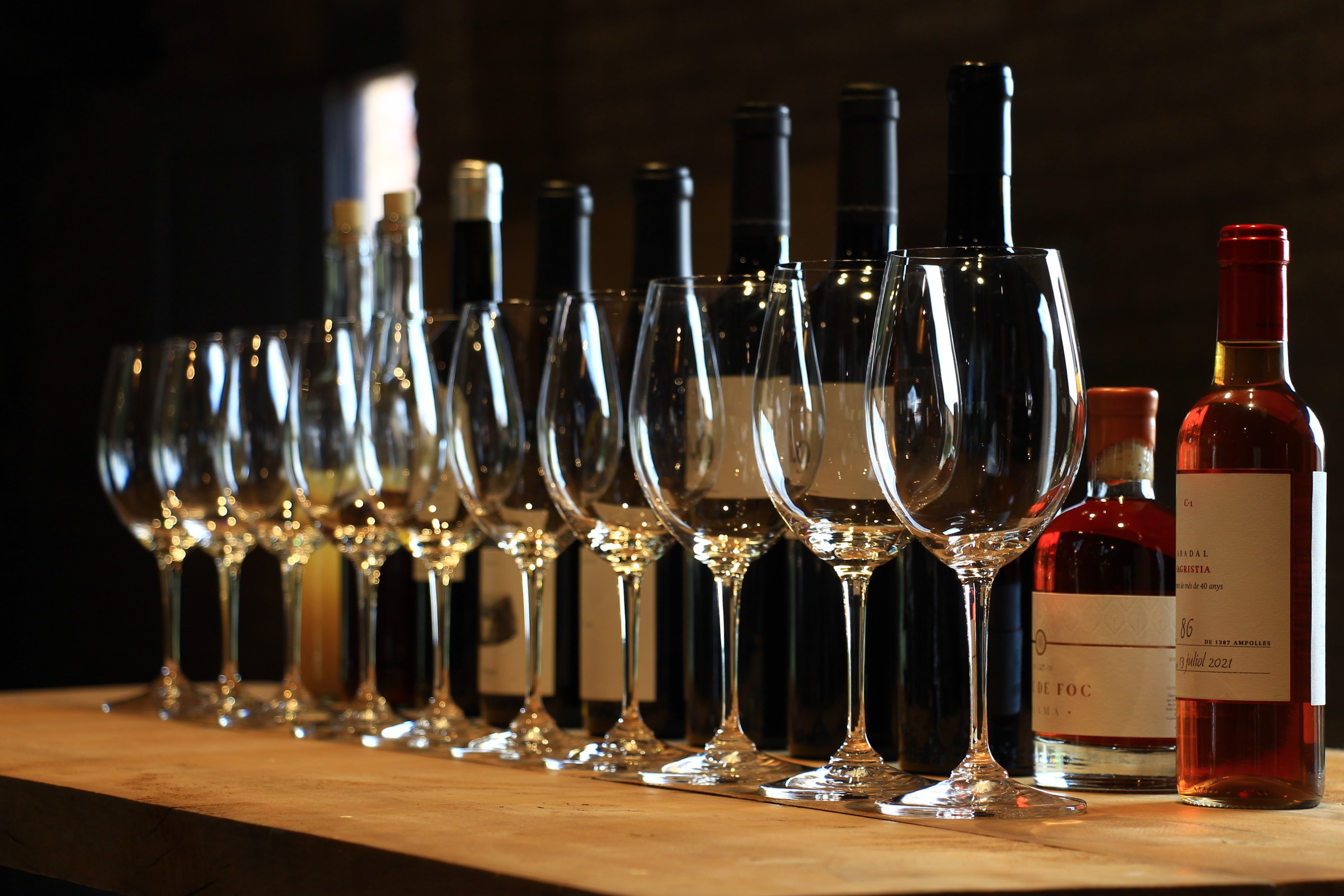 The experience includes
A guided tour of Masia Roqueta, built in the XII century, where history, the family legacy and varietal investigation harmonize. Our inspiration. Across its spaces and cellars, such as the Celler dels Tractes or Celler de les 13 Botes, we will travel through the family's country house historical essence, and through the Bages vine-growing tradition during its period of maximum splendour, in 1883, discovering the vi bullit (boiled wine) of the Bages and some of our current sources of inspiration such as the vinos rancis (rancid wines) and the local varieties (Picapoll, Mandó, Sumoll).
In the vineyard, we will observe the aesthetics of the estate's landscape and its management – A Mediterranean forest of pine, oak, fig and olive trees, bathed by an undergrowth of aromatic herbs which impregnate our wines with unique nuances – , the significant presence of clay in the land of our estate, and the style of regenerative viticulture with maximum respect for the land and the surroundings.
Visit of the cellar where the current production takes place, with the different methods of winemaking and ageing that we carry out.
Wine-tasting of 10 wines with a light accompaniment. An experience to take us further, which will carry us through time and will take us to the heart of the most specia methods. A unique opportunity to savour the gems of the cellar.
Prior reservation only. Minimum 4 people. The visit will be held in one of the three languages or bilingual according to the group.

Opening Hours: See available days on calendar.

Price: Adults: 75€

Duration: 2 hours
If you would like to arrange a tour at another time, please contact us: