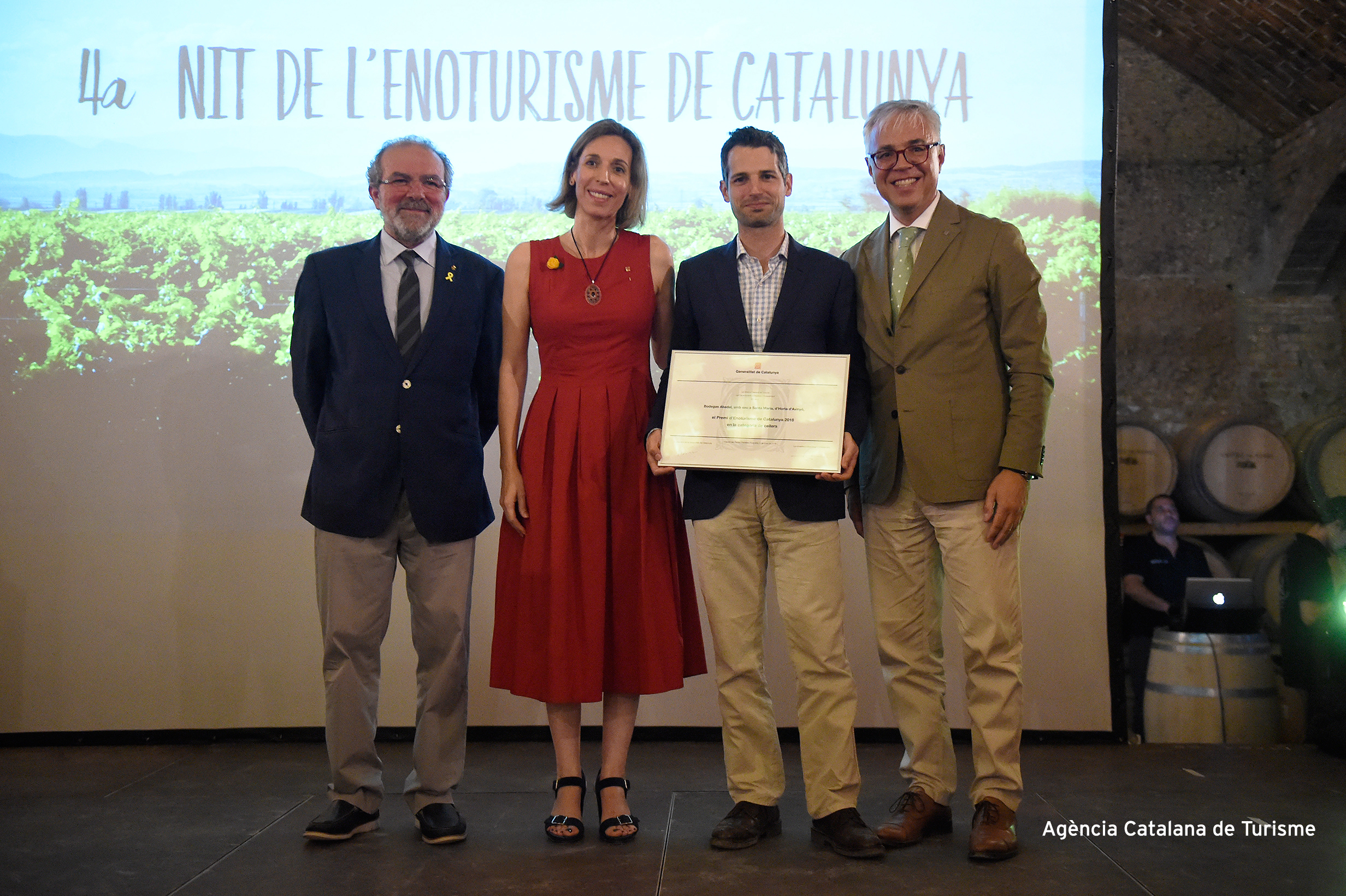 Abadal was awarded the prize for the Best Wine Tourism Experience at the IV Catalonia Wine Tourism Awards 2018. The award acknowledges Abadal´s work in promoting the local region and it applauded the winery for its initiative in linking culture and wine tourism.
The awards are presented by the Directorate General of Tourism in recognition of the best wine tourism initiatives in the country and as a reward for projects that have contributed to the interests of the Catalan wine tourism sector regarding; positioning, specialization, innovation or improvement of the national, state and international competitiveness of wine tourism.
Abadal provides local wine tourism experiences that create a wine culture and one that brings visitors closer to the origin of the winery's essence. Abadal organises quality activities, that are true and loyal to the local region, its vineyards and the wines that are produced there. Abadal's Christmas Market & Wine Experience stands out as an innovative wine tourism activity. In 2018, it celebrated its third year and it has become a popular and widely-respected event in the area and within the sector.