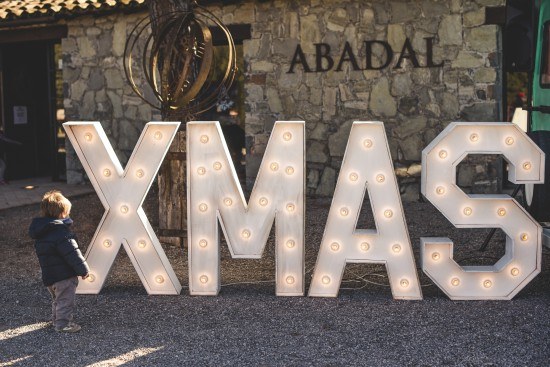 On Saturday, 17th of December, over 1,200 people enjoyed Abadal's first Christmas Market, a fair showcasing fine cuisine and music, on a night that closed with jazz artists Andrea Motis, Joan Chamorro and Josep Traver. It provided an ideal opportunity to prepare for the holidays and to do some last-minute shopping for gifts just a week before Christmas.
Throughout the day, children and adults enjoyed a range of activities.
A highpoint of the day was a wine-tasting session led by Josep Pelegrín – Spain's best sommelier in 2016- who paired Abadal wines with a selection of gourmet chocolates by the renowned chocolatier Enric Rovira. Those who attended were also able to visit the winery, taste Abadal wines and sample local fare from Bages.
It was a great celebration for food and wine lovers!