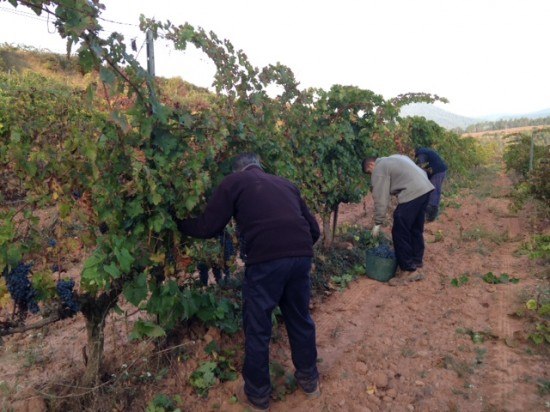 A harvest marked by late budding and a mild wet spring. This resulted in a lot of foliage and highly satisfactory plant development. A mild summer with moderate temperatures delayed the vegetation cycle even further. In fact, it was a "normal" summer unaffected by the Siberian heat waves occurring over the last few years that had brought the harvest forward. 
However, the start of autumn was affected by high "summertime" temperatures at midday (28°C) and cool temperatures at night (10°C). This helped all the berries to ripen slowly, encouraging optimum skin ripening. 
A late harvest for early varieties such as Chardonnay, Merlot and Tempranillo although, as the long-cycle varieties ripened, time was gradually made up and harvesting ended in the last week of October. A year in which health and aromatic freshness stand out.