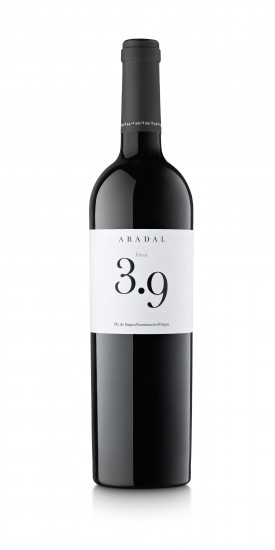 In recent weeks, Abadal 3.9 has featured in some of Catalonia's leading media. This wine has been recommended in Expansión and El Periódico, as well as specialized websites such as vadevi.cat and cupatges.cat
Abadal 3.9 is elegant, has a profound identity and is the winery's flagship wine. It is a Vi de Finca (a prestigious classification of Estate Wine) made from Cabernet Sauvignon and Syrah grapes grown in a single vineyard of limestone soil on red clay.
The name Abadal 3.9 originates from the mapping of plots on the estate. The grapes that make this wine are grown on Zone 3, Plot 9. 
Abadal 3.9 recently obtained the prestigious classification of Vi de Finca, from the Department of Agriculture. This award is for Estate Wines with top ratings; Abadal 3.9 was recommended for this award by INCAVI, the Catalan Wine Authority.