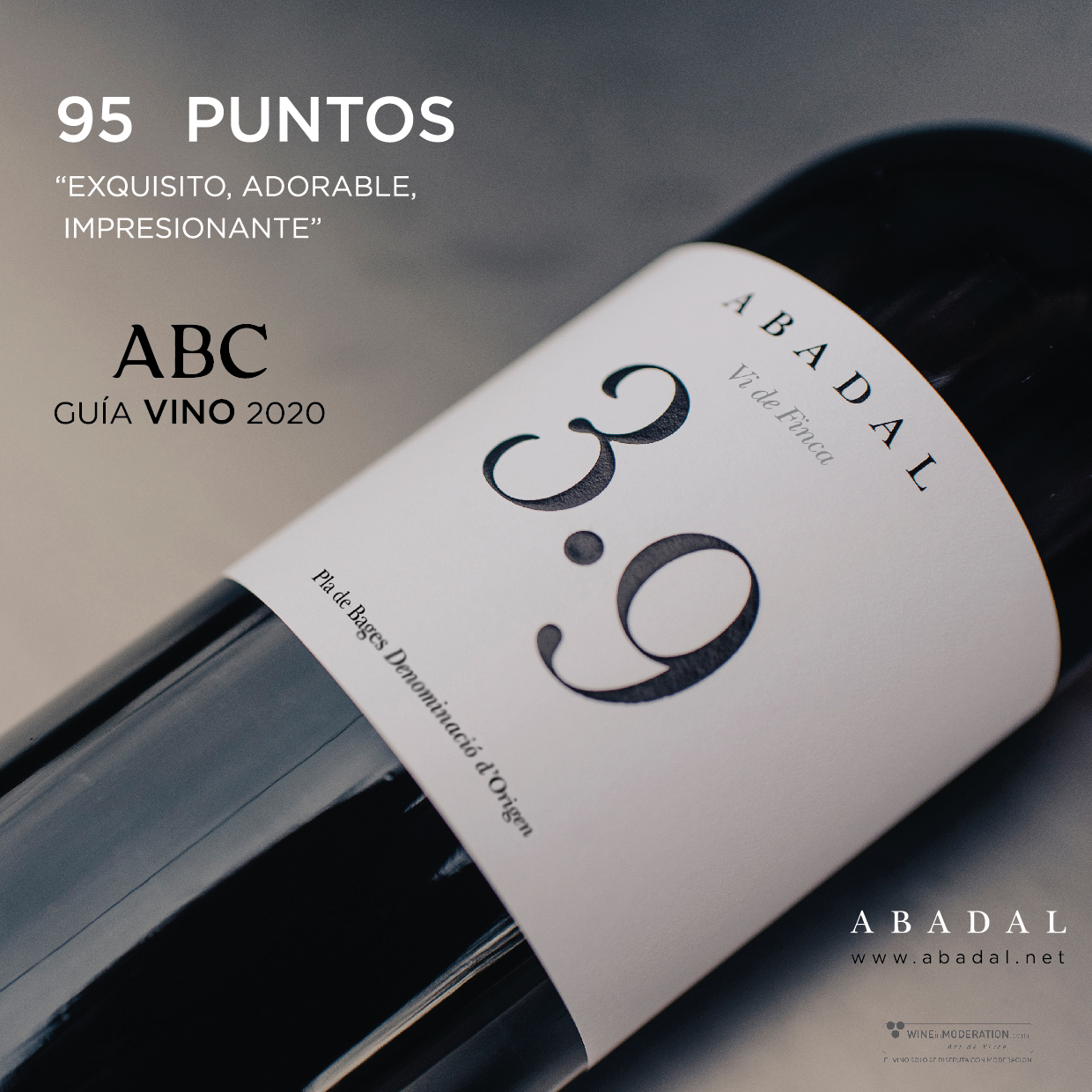 The Estate Wine, Abadal 3.9 Wine 2016 Vi de Finca, has been awarded 95 points in the prestigious ABC wine guide in its 2020 edition. This score ranks this Abadal wine as one of Spain's best wines, as only two other Spanish wines obtained 96 points, the highest score the guide has ever given.
The guide describes Abadal 3.9 as "exquisite, adorable, and impressive. It is enveloped in a sense of acidity that fills it with freshness, life and love. Then it comes alive and reveals its underlying sweetness and its striking flavour."
The guide also gives excellent scores to Abadal Mandó and Abadal 5 Merlot, which received 93 and 92 points respectively.
2020 marks the thirteenth edition of the guide under the direction of journalist and wine critic Juan Fernandez-Cuesta. To create this guide, over 1,000 wines reached the final round of tasting and were rated. The majority of them were vintages from 2014, 2015, 2016. The guide rated over 600 wines, and all of the wines that feature in this guide are sold to the public for under than 30€.
The 2020 ABC Wine Guide was presented on November 28 at the "VII ABC Wine Salon" at the Teatro Real in Madrid. To mark the occasion, wines with the highest ratings could be tasted and enjoyed. Abadal was one of the wineries that was invited to take part at this launch, which was attended by approximately one hundred wine enthusiasts and professionals from the sector.