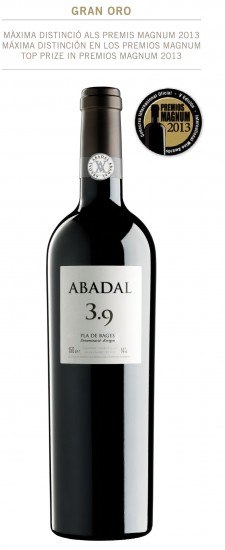 On 3 December, Premios Màgnum 2013 published the Best Wines of Spain in Magnum format list and Abadal 3.9 2009 was awarded the highest distinction, 2013 Grand Gold .
This Magnum contest is the only officially recognized in the world for wines of this format and its purpose is to publicize the quality of wine in such big size bottles. According to the organization, "there's improvement over the usual 75cl packaging by 23 %, according shows the scores obtained by the wines in competitions . "
A panel of international tasters, led by journalist and wine writer, Jesus Flores blind tasted wines of 19 wine regions. Of all the samples submitted, 67 wines were tasted in the final which was held in the last week of November in Madrid and of these only 22 wines were awarded in various categories.