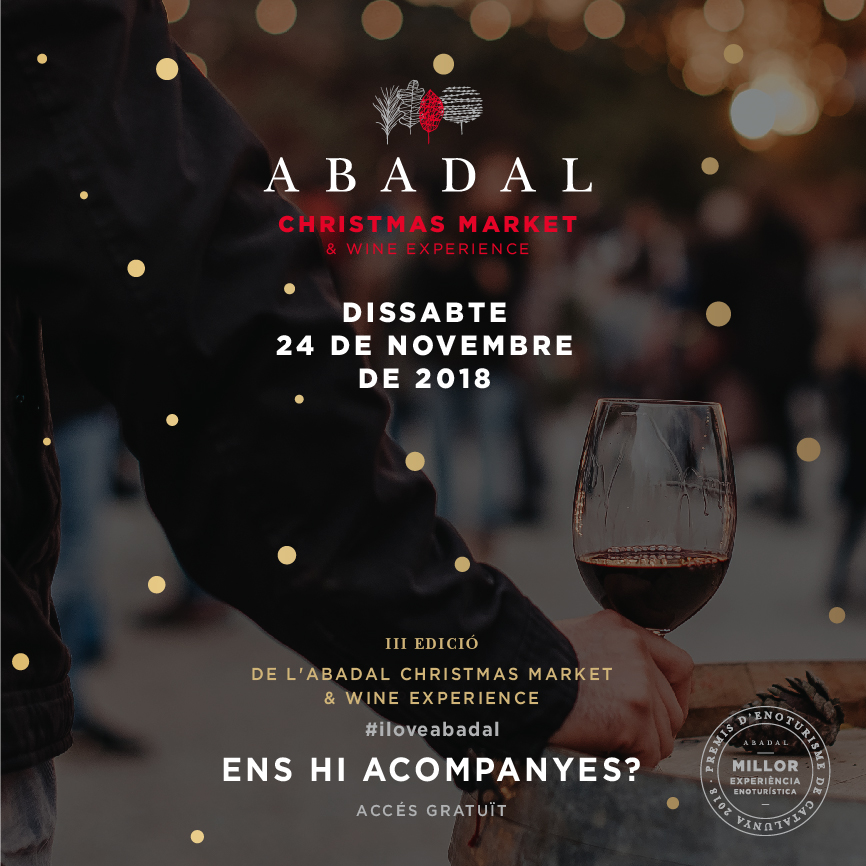 On Saturday, November 24th, Abadal will hold its Christmas Market & Wine Experience for the third year running. The Abadal Winery launched this fair to celebrate top quality food and Christmas.  So far, 4000 people have enjoyed this experience.  One of the highlights of the fair is a tasting session which features Show Cooking paired with Abadal wines. This session will be led by Chef David Garcia, owner of the restaurant Tomás (TO +) and winner of the programme Top Chef 2.
Abadal's Christmas fair is aimed at wine lovers, foodies and families. The market will open its doors from 11:00 a.m. to 9:00 p.m., and throughout the day, there will be stalls with gourmet, artisan and Christmas-themed goods. Abadal will also run a wine bar and a gastro bar area with gourmet options for all tastes. There will be a live jazz concert at lunchtime given by the musician Laia Boixadós
Abadal will also hold a number of tasting sessions and workshops, which will include a tasting session on Experimental Wines led by Miquel Palau, an oenologist at the Abadal Winery; a wine tasting session paired with Montbrú cheeses; and "Nas d'Or" (golden nose) which is a sensorial experience dedicated to the sense of smell, and this will be led by the sommelier Clara Antúnez, from Gastronomic.
You can see the full programme of activities and purchase tickets by clicking on the following link: www.abadal.net/market
If you would like more information, please contact us at: 93 820 38 03, or by email: visit@abadal.net.