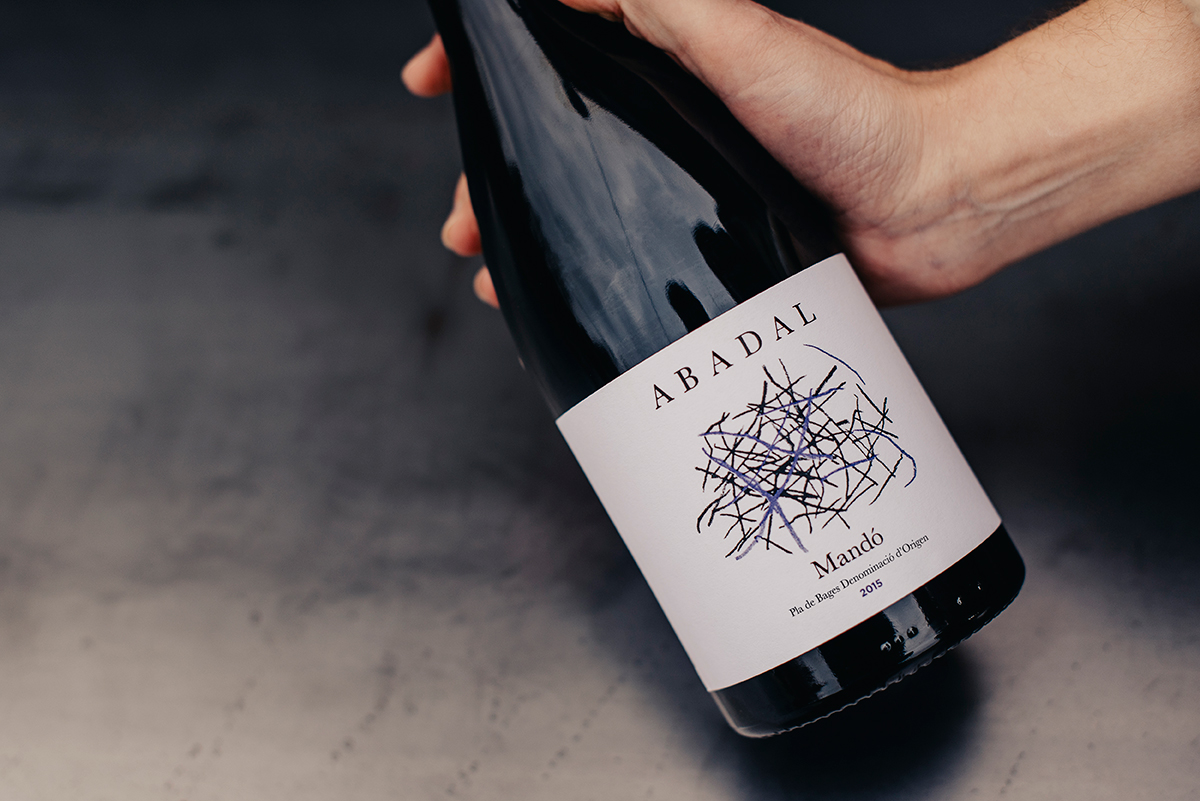 The Abadal Winery is leading research into the recovery of native varieties from the region of Bages, such as Picapoll and Mandó. The result is a wine such as Abadal Mandó 2016; a fresh red wine with a lively acidity and fruit of one of the driest harvests in the last decade.  Its freshness in the mouth and its varietal potential were preserved despite a dry year, a further testament to how this variety has adapted to climate change. "This adaptation gives us great confidence in committing to Mandó in the future," explains Miquel Palau, an oenologist at the Abadal Winery.
From this harvest on, Abadal has started to progressively incorporate Mandó from different plots into its blends, which allows the winery to play with the irregular orography of the estate to find a blend that provides complexity and reveals this variety's qualities. This wine was aged for 12-months in a combination of clay amphorae and oak barrels.
The native variety of Mandó takes us into the heart of Bages' woodlands, with it floral aromas, carob, undergrowth and traces of spices, liquorice and ripe fruit. In the mouth it is balanced, lush and rounded. It finishes with an aromatic character typical of this variety and with a lively acidity which gives it great length in the glass. Fresh, elegant and the identity of a varietal.