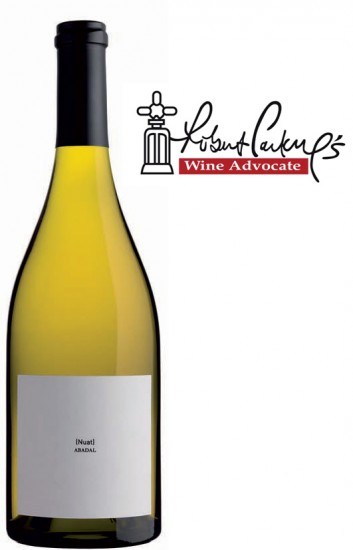 The ratings published every year by the prestigious US website, The Wine Advocate, of international importance, endorse Abadal's achievements and the excellent position of Abadal Nuat with 91 points.
Abadal Nuat is the result of a project to produce a wine that expresses the ultimate essence of our region, the Pla de Bages appellation. From a selection of the best ancient vines remaining in the region, the result is a highly complex and superbly structured white wine.
Yellow with golden highlights thanks to its skin maceration and time spent in the bottle, its promising evolution in the glass is typical of a wine that still has potential for laying down. Citric varietal aromas predominate (pineapple syrup, grapefruit), underlining the vines' environment with an expression of aromatic herbs (lavender, fennel) and floral hints (jasmine, almond blossom).
The winery believes this to be a highly significant achievement as this wine's inclusion on the Parker list will boost both the winery and also the Pla de Bages appellation internationally, encouraging new consumers to try the wines.
This year the list has been produced by Spanish taster Luis Gutiérrez, replacing the Briton Neal Martin. Although people normally talk about the "Parker list", in fact the wines are analysed in depth in three articles; one devoted to sparkling wines, another to wines from the Priorat D.O.Q. and another to wines from the rest of the Catalan appellations. Each article has an associated database with the wines rated, providing a brief analysis of each one. 702 wines were analysed in total this year, with ratings ranging from 100 to 84 points.