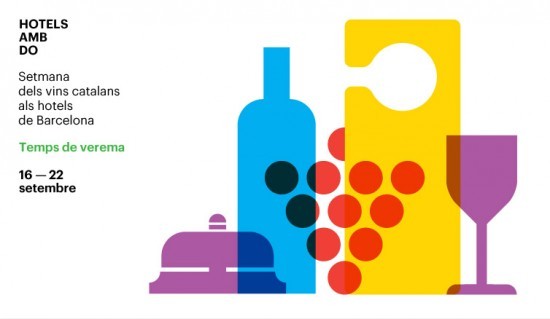 The city from Barcelona will host the second edition of "Hotels with DO" from 16 to 22 September, an event that aims to promote Catalan wine at different hotels throughout the Catalan capital. And Bodegas Abadal participates with our Abadal Cabernet Franc Tempranillo.
21 hotels will take part, from the categories Luxury, 5 star, 4 star plus and 4 star, and they will host workshops taught by lecturers at the Barcelona School of Hostelry, in which participants will be taught the basic principles of wine tasting with 12 'Denominación de Origen' (D.O.) Catalan wines.
The aim of this initiative, organised by the Guild of Hotels of Barcelona and the Catalan Institute of Vines and Wines (INCAVI), aims to promote Catalan wine in 21 different hotels throughout the city.
 This year all the participants will receive an invitation to the "Catalan Wine and Cava Festival" (24 September) and will include two wine tasting sessions held entirely in English.