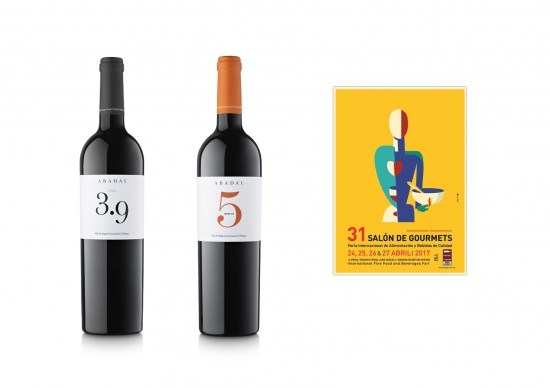 The organizers of the event "Salón de Gourmets", in collaboration with the Ministry of Agriculture and Fisheries, Food and Environment (MAPAMA), created the 22nd "Wine Tunnel / MAPAMA"; a space dedicated exclusively to one of the world's most traditional drinks, wine.
238 wineries with 308 brands come together from different wine-producing regions in Spain that have been recognised with distinctions and appellations such as DO (Denominación de Origen), Vino de Pago or Vinos de la Tierra. A total of 23 varieties could be tasted here. Visitors to the "Wine Tunnel" could taste the wines and were provided with in-depth information about the varieties so that the path through the tunnel was not only entertaining but also instructive.
The organization invited Abadal 3.9 and Abadal 5 Merlot to this event.