The experience began at the Abadal cellar on Thursday the 25th of May with the performance of Ramon Mirabet, on Friday it was the duet between Andrea Motis & Josep Traver's turn, and Judit Nedderman was in charge of bringing the show to a close on Saturday the 27th of May.
This has been the second Edition of the Festival, born in 2020 and created by Abadal Cellar and the Cultural Production Company Victori Produccions with the intention of creating a unique musical experience in the external spaces of the cellar, with the vineyard and the forests as witnesses.
Ramon Mirabet, considered a reference of the Indie Pop Rock scene, who is in the middle of the celebration tour of his 10 years of music, offered an acoustic concert, paired with a glass of Abadal Franc.
On Friday the audience was able to enjoy the elegance of the duet formed by the Young trumpeter singer and composer Andrea Motis, consolidated as a reference in the world of jazz music, and accompanied with the guitar by Josep Traver. A glass of Abadal Picapoll paired the experience.
Finally, the festival concluded with Judit Neddermann, one of the leading figures of a female style of singing, that presented her new album "LAR" to the audience. A record that honours her roots, with songs that look for Love, peace, celebration, and light. Her hypnotic voice was accompanied by the Abadal Rosat.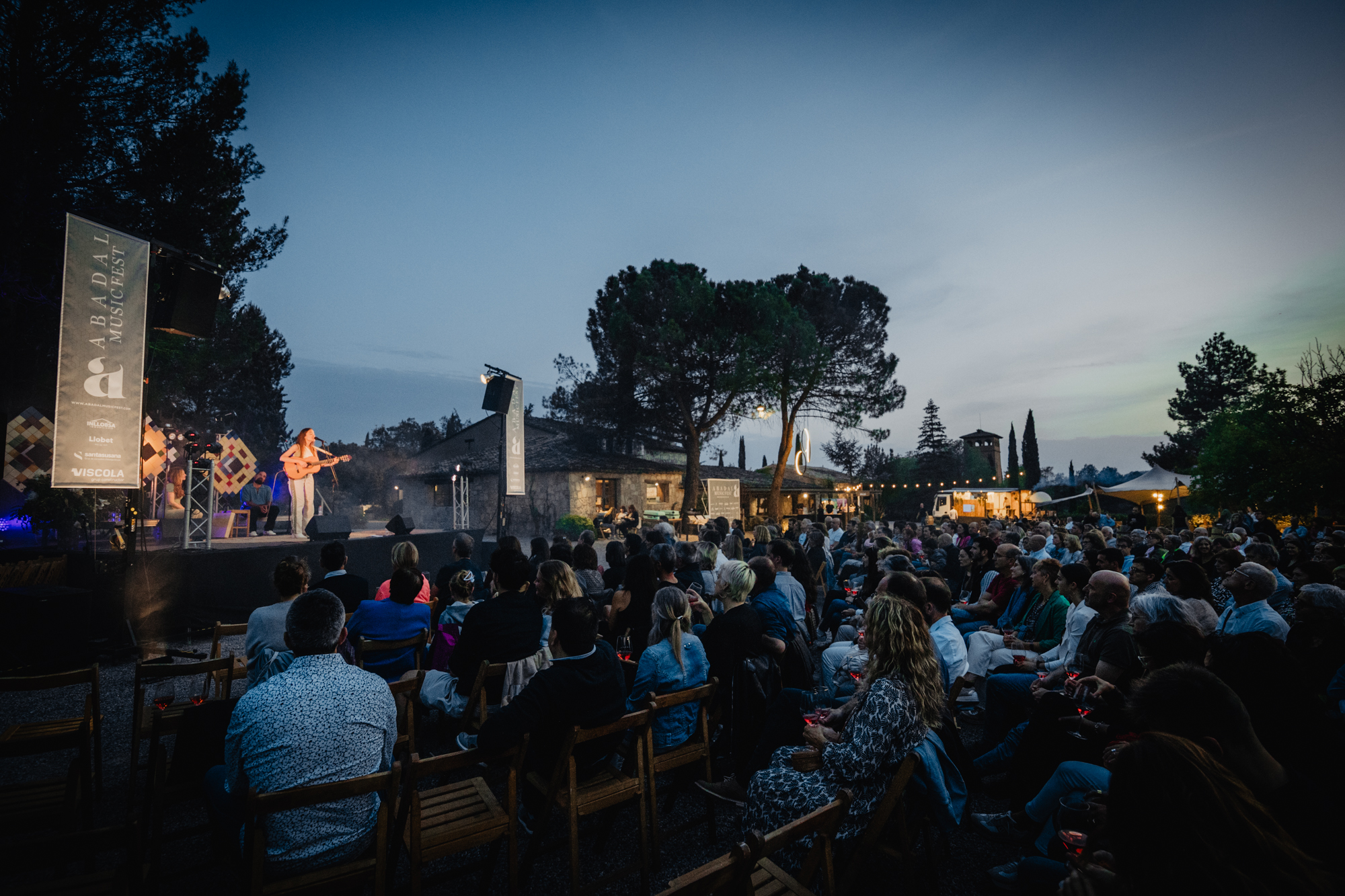 Picture by Txus Garcia