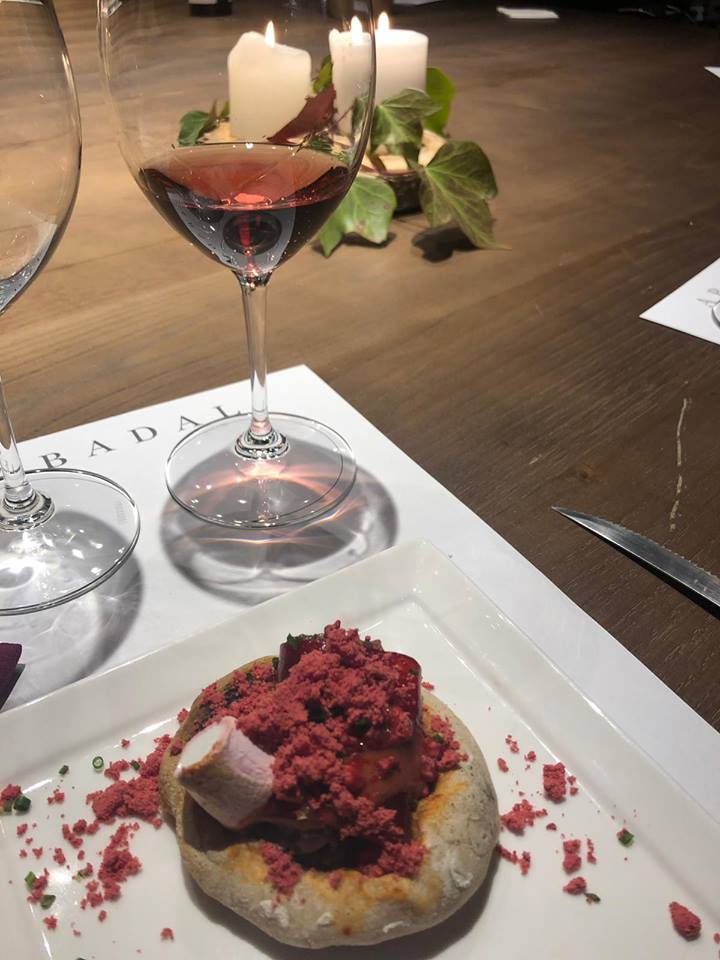 On March 7, Abadal paired dishes created by Jessica Roman, chef at the restaurant 6 Sentits i Sastreria Pizza in the town of Navàs, with Abadal wines and rock music.
A pizza for each wine; a piece of rock music for each pizza. A tasting session created to surprise you.
The Abadal wines that were tasted were Abadal Picapoll, Abadal Rosado, Abadal Crianza and Abadal 3.9 Vi de Finca which the chef paired with grapefruit, burrata cheese, basil and sour apple, tuna tartare topped with red berries, mushroom pizza, bacon, black trumpet and penny bun mushrooms, rucula and roasted venison bolognese, Iberian bacon, liquorice gelatine, cloves, nutmeg and for dessert; bread with olive oil and chocolate.