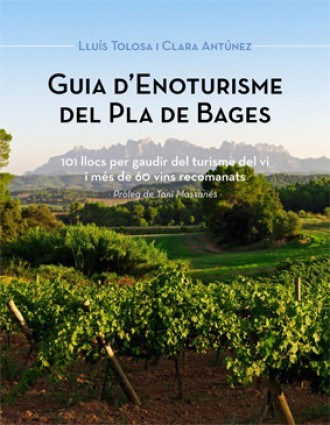 Lluis Tolosa and Clara Antúnez, co-authors of the guide, recommend 101 places to enjoy wine tourism in the county of Bages.
This guide aims to promote the region and its wines from a global perspective. It is actually six guides in one: a winery guide, a wine guide, a guide to restaurants that serve DO Pla de Bages wines, an accommodation guide, a cultural visit guide and, lastly, a guide to specialist wine stores.
Abadal is present in this guide, as well as our wines. Of these, 3 are particularly notable for having received the guide's top rating (5 stars, defined as exciting wines): Abadal 3.9, Abadal Selecció and Nuat.
The guide's introduction reviews the history of wine in the Bages from a social and economic perspective and highlights the county's long viticultural and vinicultural tradition. The guide as a whole contains a wide range of wine-tourism resources, often unknown by the general public and seldom recognised as of interest to tourists.
It has been published in collaboration with the Regulatory Board of the DO Pla de Bages, Manresa Town Council, Bages Country Council and the government of Barcelona province.