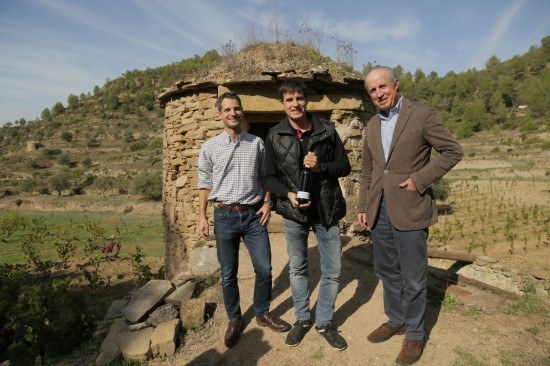 On Monday, 24 October last we devatted our 4th Vi De Tina vintage wine.  It is made in dry stone huts located in the Mas Arboset vineyard in Bages, where over a dozen local varieties can be found.
This is a vanguard experimental project, within the context of a larger research project called Paisatges 1883, which has recovered age-old winemaking techniques and varieties from the appellation of origin DO Pla de Bages.
The event was celebrated alongside journalists, personalities from the Catalan political scene and international wine experts such as the Master of Wine, Sarah Jane Evans.