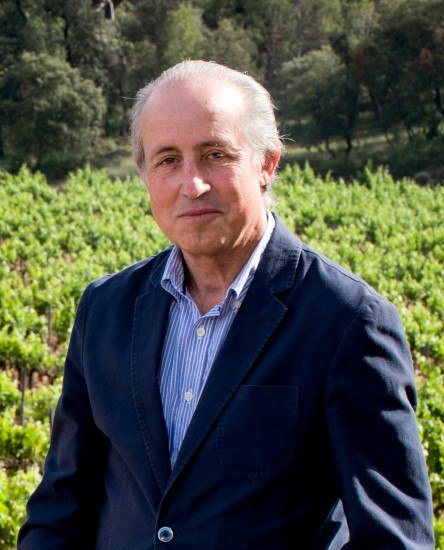 On Friday, 17 April, Valentí Roqueta Guillamet, the President of the Roqueta Origen group, was presented with the "Winemaker Lifetime Achievement" award by the Catalan Association of Oenologists (ACE).
He received the accolade as part of the 26th ACE Technical Congress, during the gala event "La Nit de l'Enologia 2015" held at the Cathedral del Vi, Pinell de Brai (Tarragona). Apart from recognising his achievements in the wine world, the association also praised the work done each day by all oenology professionals who ensure the continuity of the sector.
Valentí Roqueta Guillamet took over management of the group in 1982. His greatest achievement was to establish the Abadal winery in 1983 in honour of the wine-growing roots and tradition of the family in the Bages region, making a firm commitment to produce wines that express the singularity of the terrain and bring greater recognition to the region. Abadal works to restore the winemaking tradition to the area, bring innovation and modernisation.
Roqueta Origen is the winemaking group of the Roqueta family, made up of four wineries: Abadal, Lafou, Ramón Roqueta and Crin Roja. Its history dates back to 1199, when the family house was originally constructed and the family's ancestors started to work the vine. Countless generations of wine lovers have dedicated themselves exclusively to cultivating the grape, a task that continues today with enthusiasm, rigor and passion, illustrating the Roqueta family's commitment and respect for the terrain and the vines. The group's values—hard work, humility and integrity—have prevailed over the centuries and are the mainstay of the family.